Instituto de Políticas y Bienes Públicos
About the IPP
The Institute of Public Goods and Policies (IPP) is one of the institutes of the Spanish National Research Council (CSIC) in the area of social sciences. It is located in Madrid.
IPP research focuses on the comparative analysis and understanding of the nature of public goods, the design and implementation of public policies, and the interaction of both, seeking to contribute to the advancement of our knowledge about the relation between society, markets and the State.
IPP research projects are funded from national and international sources, notably competitive national R&D and European Framework projects, as well as research contracts and agreements with public and private institutions. IPP tenured researchers, post-doctoral researchers, PhD students, together with technical and support staff aim at producing knowledge valued by the international scientific community but also relevant to other social actors, including firms, civil society associations, institutions and governments.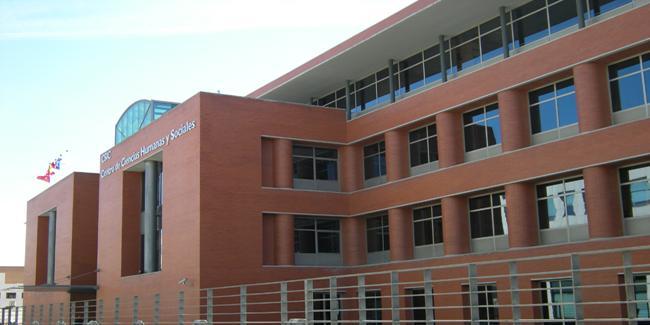 The IPP integrates six research groups: I) Environmental Economics; II) Rural Geography; III) Citizens, Institutions and Policy; IV) Social Policies and Welfare State; V) SPRI–Systems and Policies for Research and Innovation; and VI) Scientometrics.
Misión
La misión del IPP es el avance del conocimiento científico sobre las relaciones entre sociedad, mercado y Estado, profundizando, desde una perspectiva multidisciplinar, en la comprensión de la naturaleza de los bienes públicos y colectivos, así como de los procesos de definición e implementación de las políticas públicas. El IPP persigue producir conocimiento útil para la comunidad científica, pero también para actores sociales, instituciones y gobiernos. Por lo tanto, el análisis de políticas y bienes públicos, así como su gestión por medio de organizaciones privadas, instituciones públicas y otros actores sociales constituyen los problemas centrales de investigación del IPP. Para analizar estos problemas se plantea la cooperación entre distintas disciplinas científico-sociales: economía, ciencias políticas, sociología y estudios sociales de la ciencia, entre otras.
Visión
El IPP es un centro de investigación español líder en la investigación científica de los bienes y políticas públicas y referente a nivel nacional en la elaboración de "evidence-based policy" en los sectores de las políticas públicas medioambientales, de ciencia e innovación y políticas sociales e internacionales. Se trata de un centro de investigación multidisciplinar, capaz de atraer investigadores procedentes de distintas áreas de las ciencias sociales, incluyendo sociología, economía, ciencia política, antropología y política económica. Como se puede ver en La figura 1, el IPP tiene una red de co-citaciones muy extensa, que va desde revistas sobre energía a revistas de biomedicina, biología, e informática, además de nuestras propias revistas de ciencias sociales.
Figura 1. Red de co-citaciones en el IPP 
Nota: Red de co-citación de áreas científicas (Scopus) generado por SCImago Lab a partir de datos provenientes de la base de datos Scopus 2012-2021